Goldwell Kerasilk Control Beautifying Hair Perfume
$39.99
Product Details
Kerasilk Control Beautifying Hair Perfume is ideal to help transform unpleasant odors while maintaining the silky hair feel with a touch of shine.
For all hair types
Oriental fragrance with lemon, blackcurrant, tuberose and sandalwood notes
HOW TO USE:
Spray on dry hair and leave in
Stylist Tip: Use anywhere, anytime for a freshly washed scent
Related Products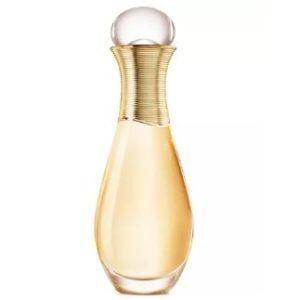 Dior J'adore Hair Mist
J'adore Hair Mist is a reinvention of the iconic Dior scent in a fresh, floral fragrance for the hair. Freshen your hair with the feminine, subtle scent of J'adore. Housed in a beautifully crafted bottle perfect for your travels, J'adore Hair Mist is the finishing touch to your fragrance routine, leaving hair shiny and enveloped in the fresh and floral scent of J'adore Eau de Parfum.
HOW TO USE:
An elevated ritual for an iconic fragrance:
Apply J'adore Beautifying Body Milk
Spray J'adore Eau de Parfum on pulse points
Spray a protective halo of J'adore Hair Mist to give hair shine
$

57.00
Buy at Macy's