BOTA CBD Calming & Shielding Daily Face Lotion
$27.99
Details
Protect your skin with the invisible shield of BOTA's CBD Calming & Shielding Daily Face Lotion. Honeysuckle creates a gentle barrier to prevent carbon and other oxidants from entering the surface of the skin, accelerating deep hydration in the process.
Key Ingredient:
Non-GMO CBD – beneficial for all skin types, balances oil production without clogging pores and acts as a powerful anti-inflammatory agent that encourages cell regeneration
Benefits:
US Hemp Authority Certified
Lab Tested
Cruelty-free
Free of fragrance, gluten, parabens and sulfates
Related Products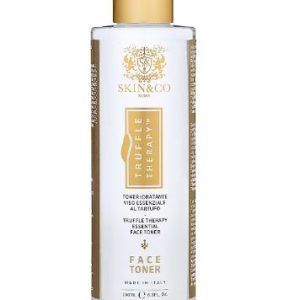 SKIN&CO Truffle Therapy Face Toner
Details
Not your traditional face toner! We have created this toner to cleanse and purify the skin deeply. Formulated with natural extracts of Truffle, Calendula, Rose and Rosemary, we have created a blend to purify pores, while contributing the antiseptic powers of Witch Hazel and Sage to remove dead skin and bacteria to prevent future breakouts, and boosting the skin with extra antioxidants. A toner is an essential part of your beauty routine for healthy, youthful looking skin.
$

27.00
Buy at Ulta