TOO FACED Mr. Right 5-Piece Eye Shadow Brush Set
$45.00
What it is: A cruelty-free, five-piece brush collection for the face and eyes.
What Else You Need to Know: This all-in-one, portable makeup brush set includes all the essential brushes you need to achieve any look you desire. Each brush is made with Too Faced's luxuriously soft and silky Teddy Bear Hair.
This Set Contains:
– Large Shader Brush
– Blender Brush
– Small Shader Brush
– Smudger Brush
– Liner/Brow Brush
Related Products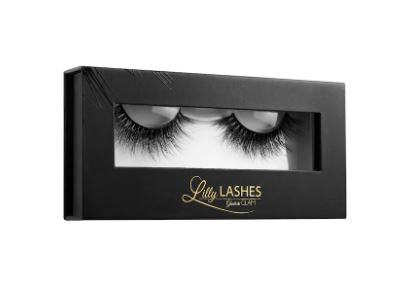 LILLY LASHES Lilly Lashes 3D Mink
What it is: A luxurious and glamourous pair of handcrafted false eyelashes that flawlessly blend in with your natural lashes instantly adding length, volume, and definition.
What it does:
Using the highest quality material in the industry, these superior ultra-wispy, dramatic, 3D mink lash styles are uniquely designed by strategically placing two layers of fine hair to a thick and flexible lash band to seamlessly infuse a bold multi-dimensional effect to your eye while instantly adding sensuous length and volume.
What Else You Need to Know:
With proper care, each lash can be reused up to 25 times. Never rinse or soak lashes in water or any type of solution. Re-attach to lash tray when not in use to preserve and protect lash and lash shape.
Hollywood: This round wispy lash is true classic elegance adding bold symmetrical length and volume to the eye.
Doha: This sultry ultra-wispy flare lash adds gradual length and volume with the perfect touch of boldness for a naturally full finish.
Miami: This lash is the brand's global #1 bestseller. The beautiful, multi-dimensional, round lash style is ultra-wispy, adding an evenly disbursed amount of volume and length.
Mykonos: This sexy, round lash style delivers the optimal level of drama; adding density, fullness and ultra-bold length.
$

30.00
Buy at Sephora